Cricket- it's one of the most popular sports in the world, second to football. It's huge in Australia, England, India, and other countries. Thus, it's safe to say that millions, if not billions, of fans there are excited to hear about the upcoming cricket events.
Whether we're hanging out with our mates or betting on which team wins, cricket is loads of fun to play and watch. So, for those who are huge fans, here are the most exciting upcoming and available events on the online cricket betting app and site- 10CRIC.
Australia v Zimbabwe at Townsville, 3rd ODI
Cricket is one of the most popular sports in Australia, so it would make sense for the country to have some wins under its belt. However, that wasn't the case the last time Australia played against the African country Zimbabwe.
Eight years ago, on the 31st of August 2014, at the Triangular Tournament, Australia lost to Zimbabwe 209/9 to 211/7. It was a close match, but that hasn't stopped Australia's cricket team from beating Zimbabwe in their other encounters, like at the 2011 World Cup.
So, will Australia beat Zimbabwe again in the upcoming match on the 3rd of September? Who knows, but one player we will look out for is wicketkeeper batter Alex Carey. Although a recent debut, Carey has proven himself to be a promising player; he's got the third highest partnership for the sixth wicket.
With 259 runs under his belt, Alex Carey might help his team win against Zimbabwe once more when the two countries play against each other at the Tony Ireland Stadium in Townsville, Queensland, Australia.
India v Australia at Mohali, 1st T20I
It's been a while since India and Australia have played against each other. Both countries will play against each other on September 20, 2022. The match will take place at the Punjab Cricket Association (PCA) Stadium in Mohali, Punjab, India. Since the country is playing at home, India's team members must be proud to represent their country.
We've mentioned how popular cricket is in Australia, but in India, it's the biggest sport. So, not only have the cricket matches got high views but there's also loads of pride in the two countries when they're against each other.
Their last match against each other was on the 8th of December 2020, where Australia won by 12 runs. However, India won against the Aussies by six wickets (with two balls remaining) and by 11 runs in two separate matches just days apart. So, it's safe to say that these two countries are evenly-matched against each other.
Both countries are also competent when they play against other teams. On the 6th of August 2022, India won against the West Indies by 59 runs and again the next day by 88 runs. Australia won against Sri Lanka a month earlier by 10 wickets (with 36 balls remaining) and by three wickets (with 13 balls remaining).
India may have a slight upper hand (whether we're talking about bowlers or talking about the best Indian wicketkeepers) with four recent wins against Australia's three wins. However, it will still be an exciting match between the two countries, with cricket as one of their most popular sports.
England Women v India Women at Chester-le-Street, 1st T20I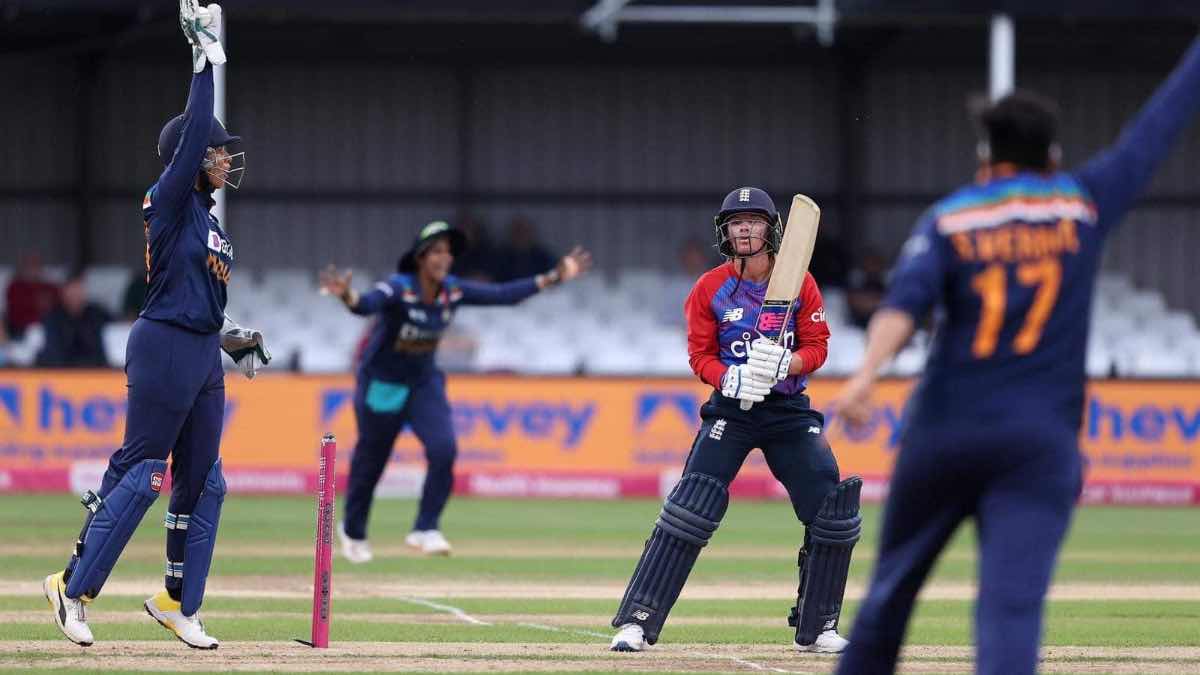 On Friday, the 19th of August 2022, India's BCCI (Board of Control for Cricket) announced its teams for the women's ODI and T20I series that is set in England. The T20I series begins on the 10th of September, while the ODI series will start on the 18th. This is India's first series since the country's outing at the 2022 Commonwealth Games, where they won silver.
Players in the T20I series include captain and vice-captain Harmanpreet Kaur and Smriti Mandhana and returning player Jemimah Rodrigues. Despite being dismissed from the Hundred's ongoing season due to injury, Rodrigues has been named in both T20I and ODI teams.
Players who are also joining the T20I team are Shafali Verma, Deepti Sharma, wicketkeeper Taniyaa Sapna Bhatia, and Kiran Navgire, who has dazzled many with her brilliant big-hitting skills in Indian cricket. Navgire was given a maiden T20I announcement.
England and India have been evenly-matched in recent matches against other teams, with each country winning three times and losing twice. They've also been evenly matched against each other. India won by four runs in their recent match against each other on the 6th of August 2022.
So, who will come out on top on the 10th of September? Since these ladies have been evenly-matched so far, it's anyone's game. We can say that this will be an exciting match at Riverside Ground in Chester-le-Street, County Durham, England.
Australia v England at Perth, 1st T20I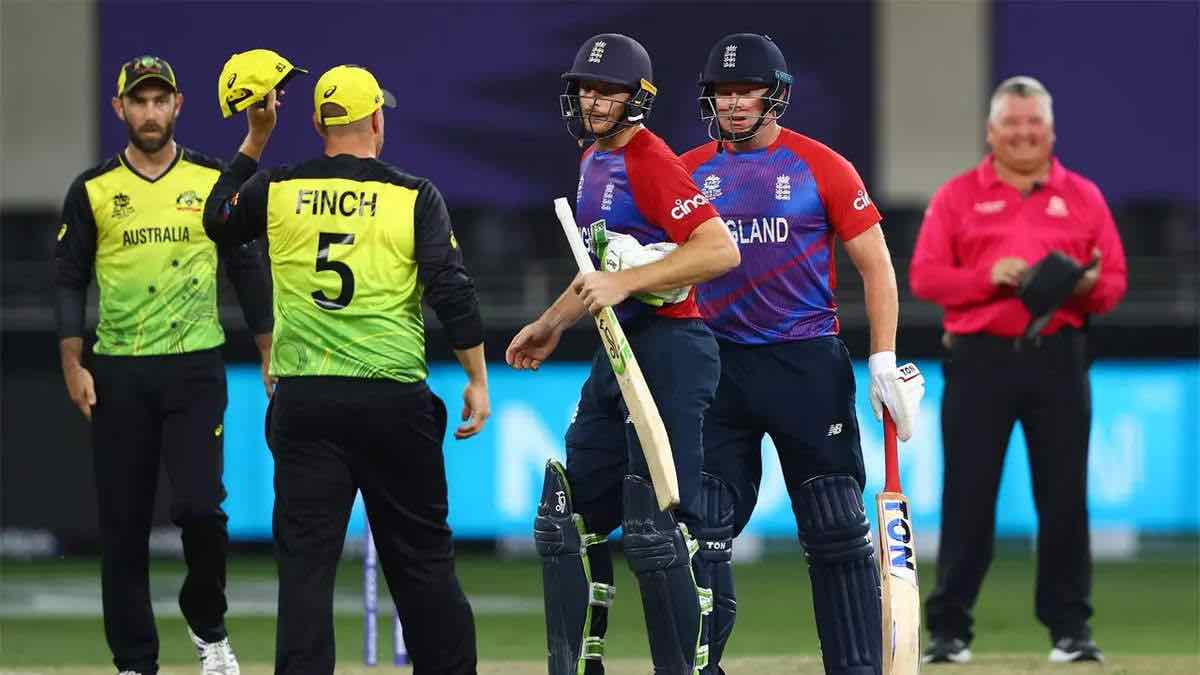 Cricket may be big in commonwealth countries like Australia, but the sport originated in England in the 16th century. Despite the sport originating there, England's team hasn't had the best of luck…at least, when the country's not playing against Australia.
In the last five recent matches the country has played, England has lost three of them. The country's most recent match, on the 31st of July 2022, had its team lose against South Africa by 90 runs. However, it did manage to win against the southern African country by 41 runs four days earlier.
Australia has been evenly-matched by Sri Lanka. We've mentioned how the country won against Sri Lanka by 10 wickets (with 36 balls remaining), but it also won against the small south Asian country by three wickets (with 13 balls remaining). However, Australia has lost to Sri Lanka twice by five and four wickets, both with one ball remaining.
In their recent matches against each other, though, England has almost always had the upper hand, winning four against Australia. Their most recent match, on the 30th of October 2021, had England win by eight wickets (with 50 balls remaining). Australia only won against England once in these past five matches on the 8th of September 2020, winning by five wickets (with three balls remaining).
Will Australia win against England for the first time in two years, or will England prove its luck and skill against the Aussies again? We'll have to find out on the 9th of October 2022 at Perth Stadium in Perth, Western Australia, Australia.
End of the Match
Cricket is huge in Australia, England, India, and other countries. That's why we should always look out for these upcoming and available cricket events at 10CRIC.