Virat Kohli and co, Royal Challengers Bangalore (RCB) had a team bonding training session after six days of quarantine at their team hotel in Dubai.
The RCB got down to the not-so-serious business of training in Dubai with plenty of smiles and laughs among they sweat as they were finally reunited after almost a week apart.
They also enjoyed an impromptu game of football on the tennis courts at their hotel and had time to relax in their recreation centre, complete with arcade games, air hockey and pool tables.
Let's looks at some pictures of the RCB training session:
#1 RCB leadership group comprising skipper Virat Kohli, head coach Simon Katich and director of cricket Mike Hesson interact with each other.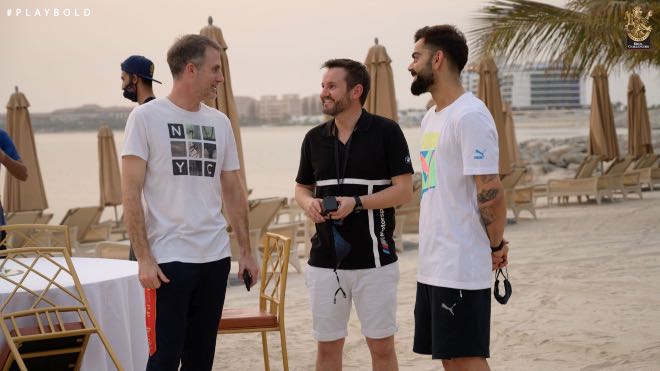 #2 Royal Challengers Bangalore also enjoyed the sunset at the Dubai beach.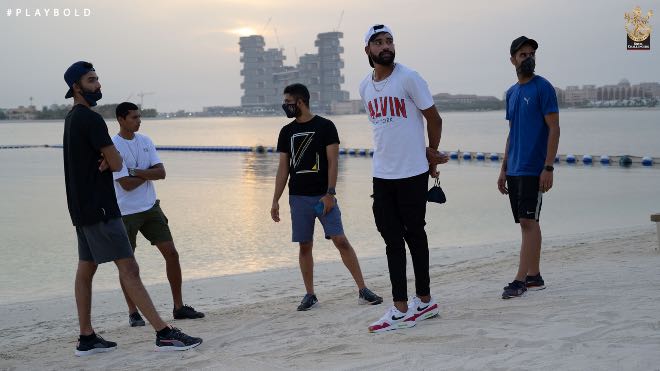 #3 Royal Challengers Bangalore played casual football on the tennis court at their hotel.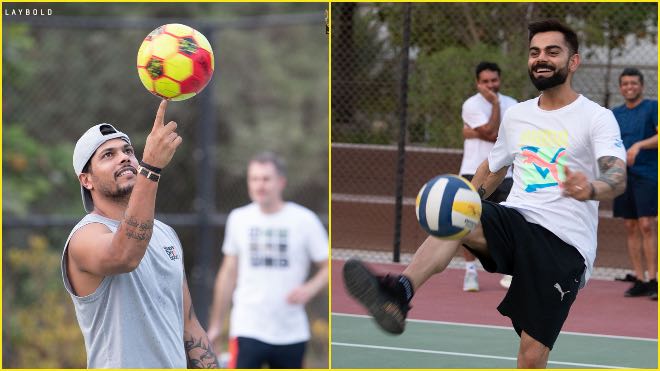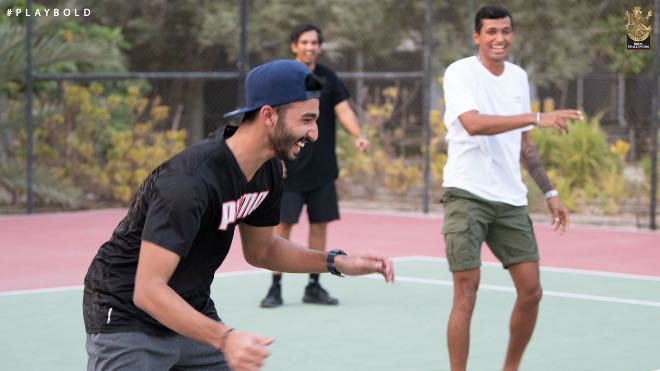 #4 Royal Challengers Bangalore also enjoyed at the indoor recreation centre at the team hotel, be it the arcade machine or air hockey.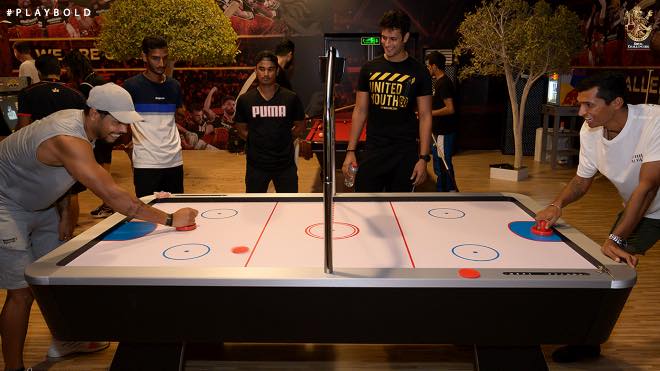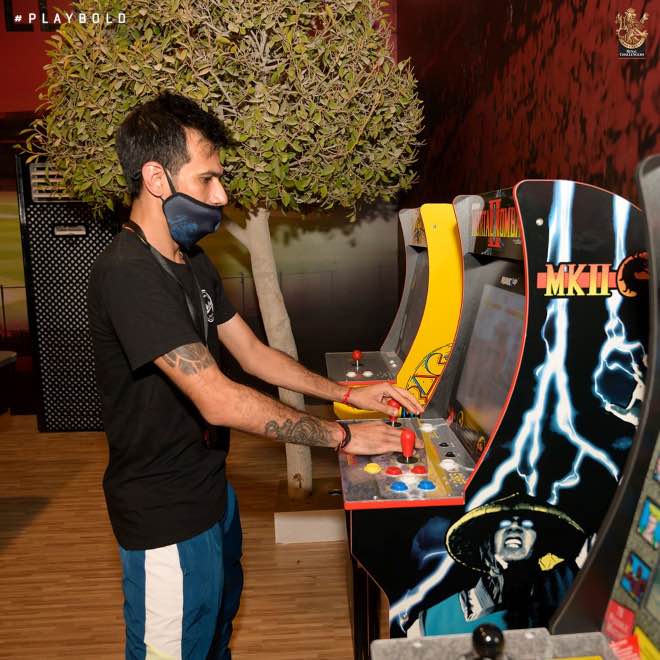 #5 Virat Kohli and co. also spend their time at the ground training and sweating under the Dubai sun.