The 14th edition of Indian Premier League (IPL 2021) is round the corner and all the teams have revealed their kits and have almost signed all the sponsors.
Before we take a look at the team sponsors, let us see the official sponsors and partners of IPL 2021.
IPL 2021 Sponsors
Title Sponsor: VIVO
Official Partners: Tata Safari, Dream11, Unacademy, Cred and Upstox.
Umpire Partner: Paytm
Official Strategic Timeout Partner: CEAT
Official Broadcaster: Star Sports
Official Digital Streaming Partner: Disney+Hotstar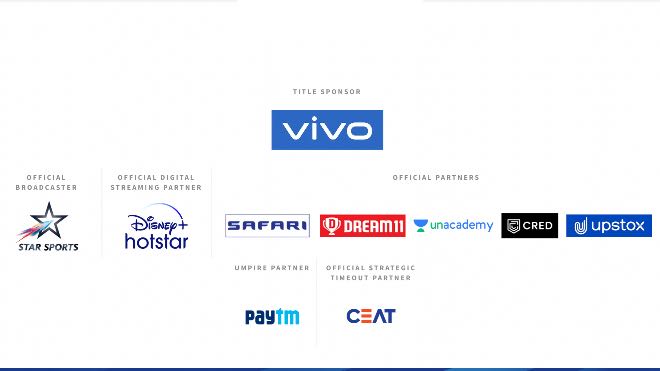 IPL 2021 Team Sponsors and Kit
Mumbai Indians IPL 2021 Sponsors and Kit
Principal Sponsors: Samsung and DHL.
Associate Sponsors: Marriott Bonvoy, Jio and Astral Pipes.
Official Sponsors: PhonePe, Kingfisher Calenders, USHA, Dairy Milk, acko insurance, Colgate, Kotak, Dream11, BKT, Men of Platinum, boat, Performax, ESA, DNA Networks, Radio City 91.1 FM and Fever 104 FM.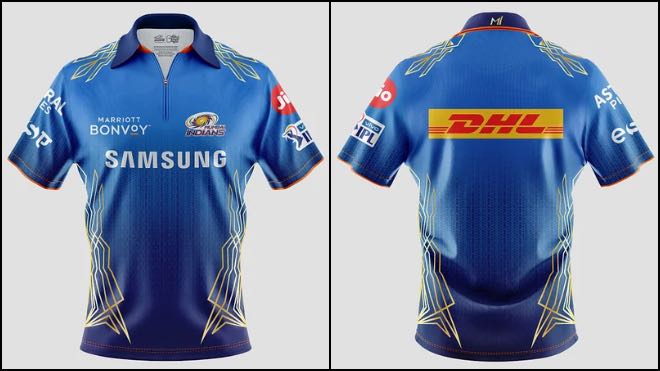 Chennai Super Kings IPL 2021 Sponsors and Kit
Principal Sponsors: Myntra, India Cements, Gulf, British Empire, SNJ 10000, Nippon Paint, Jio, Astral Pipes and Equitas.
Official Sponsors: Clear Shampoo, BKT Tires and Dream11.
Digital Partners: PhonePe.
Radio Partners: Hello FM and Fever FM.
Merchandise Partners: Atlasware, Basics Life, Christy Textiles, Levista, KADOO, LAMY, The Souled Store, Sonata, NAC Jewellers, Nasher Miles, Klay Grill, Cover It Up, boat, SEVEN and Fully Filmy.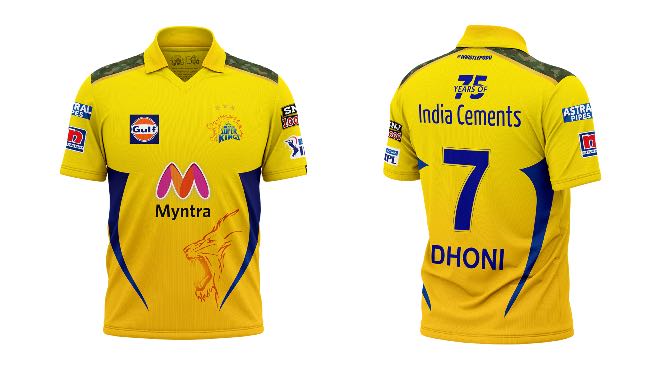 Delhi Capitals IPL 2021 Sponsors and Kit
Principal Sponsors: JSW, Apollo Steel Pipes, EbixCash and Jio.
Associate Sponsors: acko, Cornitos, Colgate and Evolut Moveup, Nissin and OctaFX.
Partners: Dream11, Western Digital, BKT Tires, Optimum Nutrition, Maxirich, boat, Kotak, Fancode Shop and Fever 104 FM.
Merchandise Partners: Wrogn Active.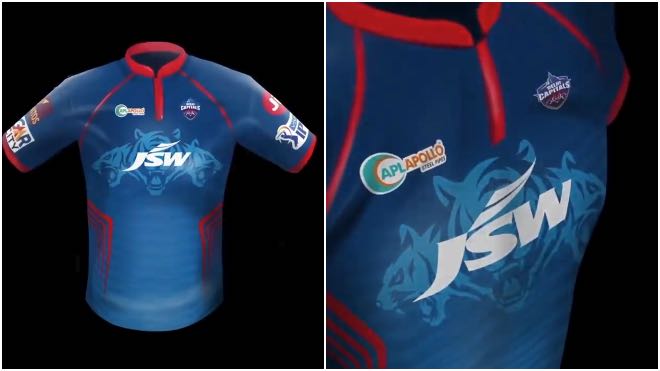 Royal Challengers Bangalore IPL 2021 Sponsors and Kit
Title Sponsor: Muthoot Fincorp
Principal Sponsors: DP World, Myntra, JIO and Exide.
Associate Partners: Astral Pipes, MPL, MAX Life Insurance and Lifebuoy.
Official Partners: Puma, Kingfisher Calenders, MakeMyTrip, MILO, Wrogn, EUME, boat, Mai Dubai, MediBuddy, DNA Networks, NVY, Royal Challengers Sports Drink, iB Cricket, Dark Fantasy, Dava India, ON – Optimum Nutrition, Swiggy Instamart and Rainbow Milk.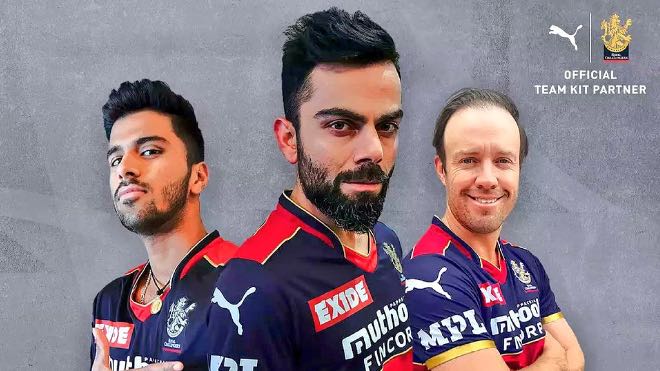 Punjab Kings IPL 2021 Sponsors and Kit
Title Sponsor: Ebixcash
Principal Sponsors: JIO, Lotus Herbals, BKT Tires, All Seasons, Dream11 and boat.
Official Partners: FanCode Shop, Kotak, BodyCare, T10 Sports (Offical Kit and Merchandise Partner), Colgate (Smile Partner), CocaCola (Uplifting Partner), Kingfisher Premium (Good Times Partner), Tech Mahindra (Digital Fan Engagement Partner) and Spektacom (Smart Bat Partner).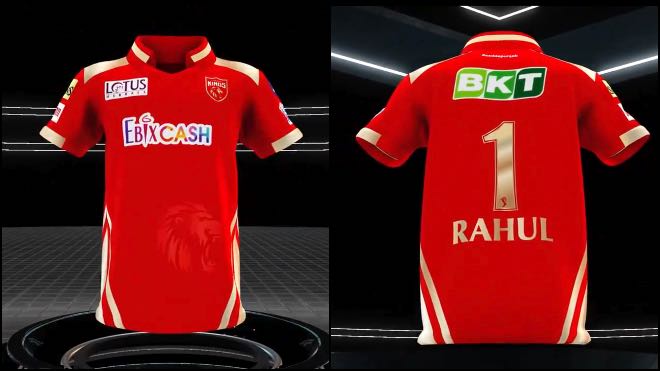 Rajasthan Royals IPL 2021 Sponsors and Kit
Principal Sponsors: Dubai Expo 2020, BKT Tires, KEI Wires & Cables and JIO.
Associate Sponsors: Studds, Colgate, Goel TMT and Goel Pipes.
Official Partners: Dream11, BKT, MX TakaTak and Kingfisher.
Official Suppliers: Yellow Panther, Sportz Interactive, ia (Interactive Avenues) and epiphany.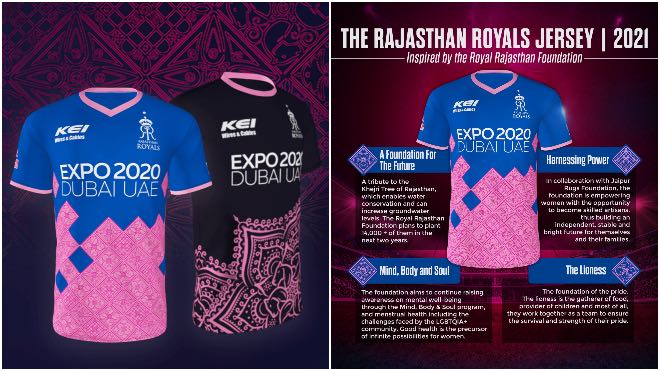 Kolkata Knight Riders IPL 2021 Sponsors and Kit
Principal Sponsor: Mobile Premier League (MPL)
Official Sponsors: JIO, Unacademy, Lux Cozi, TV9 Bharatvarsh, Astral Pipes, pentonic, Colgate, RR Wires and Cables and Wrogn.
Official Partners: Kingfisher package drinking water, BKT Tires, Amul Cool and miamore.
Sunrisers Hyderabad IPL 2021 Sponsors and Kit
Title Sponsor: JK Lakshmi Cement
Principal Sponsors: Ralco Tyres, Kent Water Purifiers, Jio (Official Telecom Partner), TCL (Official Sponsor), Dream11 and Nerolac.
Other Sponsors: Colgate (Smile Partner) and Jai Raj Steel (Official Strength Partner).
Official Partners: Tyka (Offical Kit Partner), FanCode Shop (Official Fan Merchandise Partner), Tenali Double Horse (Official Stamina Partner), Kotak (Official Card Partner), Spektacom (Bat Technology Partner), Cover it Up (Official Accessories Partner), Amul Kool (Official Beverage Partner), MX TakaTak (Short Video Entertainment Partner).